—Updates & Announcements—
NEW PROGRAMS and EXTENDED HOURS!
– JUNIOR WARRIORS class now offered 4 weekday afternoons
– NINJA SKILLS class moved to Mon and Wed evenings
– MOBILITY class 
on Thursday
 evening
– OBSTACLE FIT adult classes added throughout the week
We are Long Island's only Obstacle Fitness and Ninja Warrior training facility, led by the region's top athletes and coaches to fully prepare anyone for an upcoming obstacle race or mud run (such as Spartan Race, Tough Mudder, Warrior Dash, Rugged Maniac, etc) and to practice like the pro's you see on the American Ninja Warrior TV show. 
We promise, our 6000 square foot facility will simply amaze you.  Instead of rows of mindless machines and stacks of weights, our gym is outfitted with fun and challenging equipment to push your workouts to the next level.  We use our custom built "playground" with dozens of unique obstacles to test every component of fitness from strength and power, to speed and endurance, to agility and balance.  Another promise- you'll never look at exercise the same way ever again.
CLASSES/OPEN GYM – Our unique schedule allows, and even encourages, a combination of a structured workout session along with time allotted to play or practice skills on your own.  The one hour classes always vary in movements and intensity, but members are welcomed to arrive early or stay late (or both!) to work on anything they'd like.
GROUPS/PARTIES – Searching for the perfect birthday party for your child and friends, an out-of-the-office team bonding experience, or even part of a bachelor/ bachelorette outing? We host parties that will always be remembered, while being able to laugh and sweat at the same time! Contact us for more details on pricing and to make a reservation.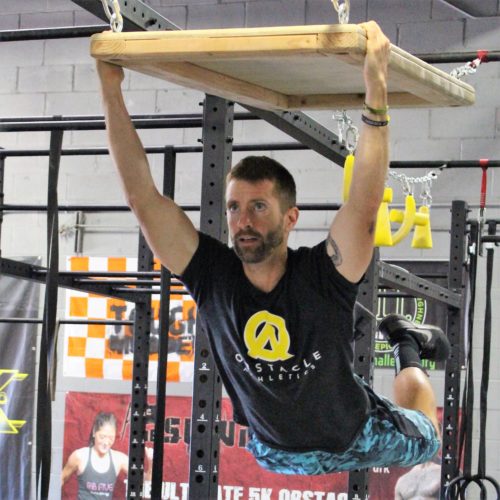 If there is anyone that truly knows obstacles, it's the "Mudman."  Now with over 130 OCRs and Mud Runs under his belt, Kevin has seen and done it all from short 5k sprint races to half-marathon length courses in the mountains- which adds up to literally thousands of obstacles completed! He not only runs often but also competes on the elite racing circuit, where he has been ranked among the top 50 in the country (Spartan Race, BattleFrog) for several years straight.  Over the last 4+ years, he has organized "Mudman Training", the region's top outdoor OCR bootcamp.  Now, as our head coach, Kevin is excited to bring his racing and training experience to a year-round indoor facility, to help anyone overcome any obstacles in their way!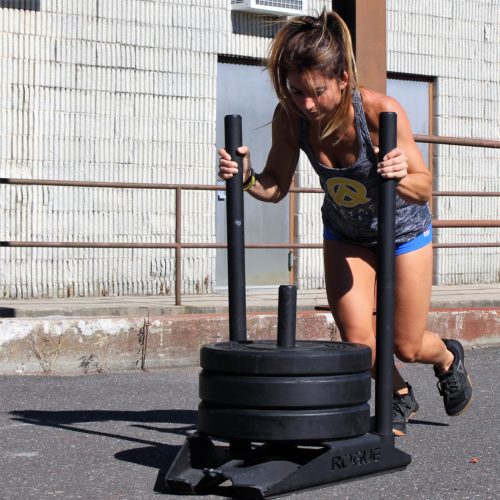 A true example of overcoming any obstacles in her way after enduring major scoliosis (and surgeries) as a child, Krista found fitness training during her recovery and the years ever since. Her growing passion for building strength and the art of the barbell catapulted her once skinny frame into an example for fit women everywhere.  Her natural abilities to work with children has made her a fan favorite in our kids classes, as you'll usually see a swarm of young ones flock to her anytime she's in the gym.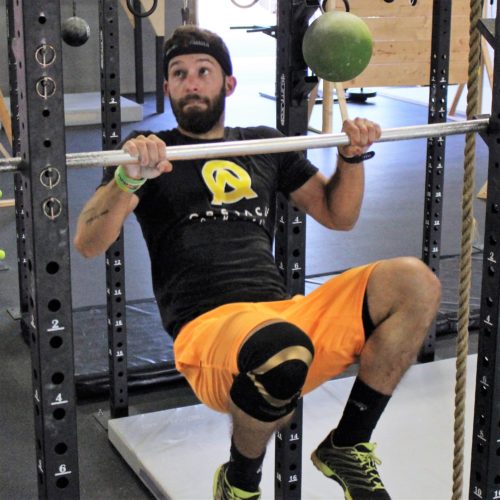 Frank was a 4-year Varsity lacrosse player at St. John the Baptist DHS in West Islip and went on to play NCAA Division I Lacrosse at Siena College in upstate New York.  After his days on the lacrosse field ended he switched gears toward MMA and Boxing where training for that introduced to the world of running. Eventually his love for running led him to endurance races, where he has conquered numerous long distance events including multiple Spartan Ultra Beasts, 50k, 70k, as well as some Marathons and Half-Marathons.  His specialty is definitely in the longer endurance type races but has been making strides at improving his short distance racing as well.  Getting others to fall in love with cardio and running/racing is hands down his biggest passion!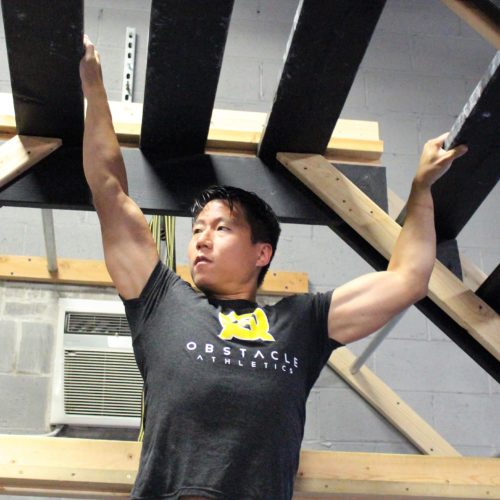 An avid fan of all things fitness related and with keeping the body in motion, Andrew has long dedicated himself to helping others in bringing and observing the marvel that is the human machine. With over 5 years of racing experience, Andrew has participated in all levels of sports from lifting and fitness competitions to obstacle course races and multiple ultra-endurance running events. Using a variety of training techniques, Andrew is thrilled to bring his fun and dynamic style of fitness to our gym.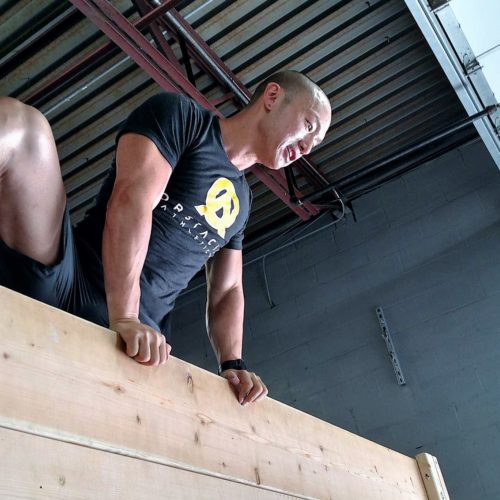 Dr. Bobby Nabeyama, physical therapist, brings his specializations in movement sciences, motor control, and behavior analysis to Obstacle Athletics. For over a decade he has been instructing people of all ages including adults with orthopedic and sports-related injuries, and children with neurological disorders. He is an avid enthusiast across many fitness endeavors including road running, obstacle course racing, and strength & conditioning training. Bobby brings incredible energy and intent to help others to OA, and is forever looking to improve in his own competitive athletic career. He has podiumed at a number of recent local road racing events and also qualified for the Obstacle Course Racing World Championships for two consecutive years.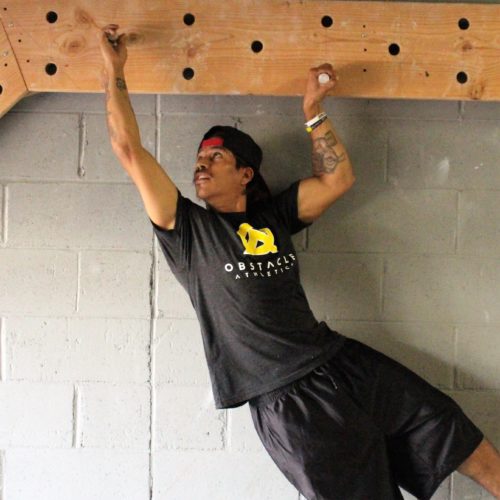 Erik started doing OCR's in 2014, achieving a Spartan Race double trifecta, which he then also achieved in 2015 as he ended his race year at Vermont's famed Ultra Beast. In 2016 Erik faced a completely different obstacle being diagnosed with type 2 diabetes, but he would not let that stop him. He qualified for the finals of the inaugural season of the National Ninja League (NNL), and received the infamous "818" call from NBC producers to compete on season 8 of American Ninja Warrior in Philadelphia!  He may be soft spoken on the outside but he's a firework on the inside!  His obstacle skills are undeniable, and he's always open to helping others get better.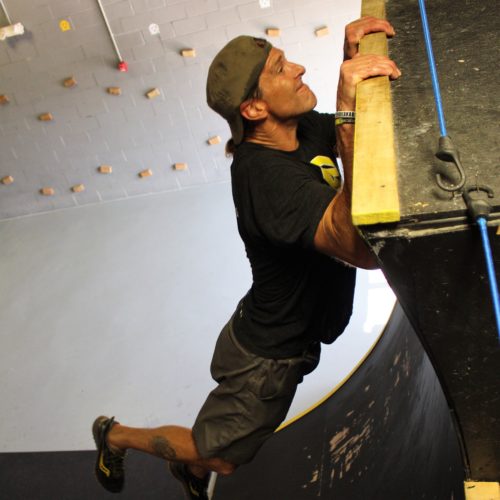 Standing 6'7″ tall, it's not hard to tell where Pete's nickname originates. After running competitive cross country and track in junior high and high school, he decided to compete in adventure racing and formed a team in the early 90's that trained and raced together. Fast forward to the birth of OCR In 2010 and the first ever Tough Mudder, which Pete ran in and was immediately hooked!  Pete has developed obstacle specific training programs for boot camps, gyms and his own adventure hiking group.  He was also an original member of Kevin's Mudman Training group, which has helped bring Pete to his best levels of fitness ever, even at age 40+.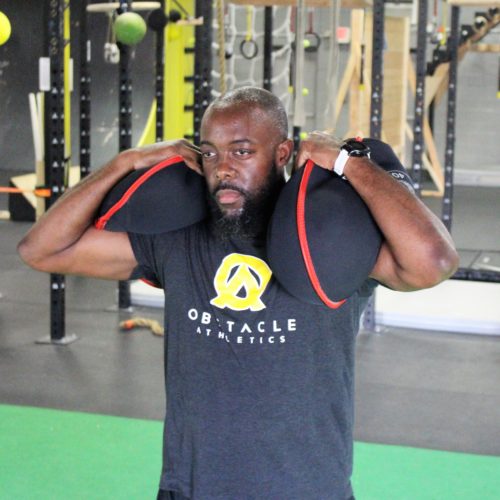 Sports and athletics have always been a part of "The Conductor's" life.  Always determined and willing- two qualities required to tackle the growing sport of Obstacle Course Racing (OCR). Over the years, many wrestling mats, football stadiums, baseball fields, tracks, weight rooms, and dojo floors have all absorbed the sweat of his hard work. The discipline practiced in these sports since his high school years still carries over now. As an avid racer since 2013 with over 30 events completed (and zero DNF's), it is true to say success is an addiction worth having.  As a school counselor and personal trainer, Kenneth believes in "no limits" in the minds or bodies of his students and clients. His mantra is that even in competition, we better accomplish our goals when we work together. Let's go!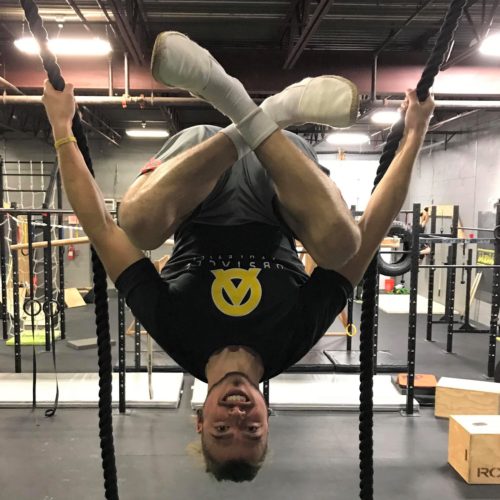 Ever since his first game of tag, Mike developed a deep interest in the human body and how it moves.  Naturally he took an immediate interest in Ninja Warrior, parkour, and later, obstacle races- which he's has competed in during recent years.  After coaching gymnastics, his interest in human movement hit new heights leading to enrollment for a Bachelor's degree in Kinesiology.  Now considered a Movement Specialist, Mike can usually be found doing handstands on odd objects and trying incredibly hard to become the human monkey he is!  His mission is to show people that fitness should be so much more than just grunting and flexing while lifting heavy weights.  Becoming fit is a joyous habit that should be adopted to make us feel rejuvenated, tranquil, and energized every day!
One Drop-in Visit
$20 kids (12 and under)
10 Pack Drop-In Visits
$180 kids (12 and under)
Must be redeemed within 3 months
6 Month Membership
Save 10% when paid in full
(Total Value: $900)
12 Month Membership
Save 20% when paid in full
 (Total Value: $1,800)
Lifetime Membership
One time payment
(Total Value: Priceless)
Special Member Discount
10%- 20%
 Teachers and students
(save 10% off regular rates)
Military, police, fire, EMS 
(save 20% off regular rates)
Family Member Add-On
20% - 40%
* Same membership type
-1st added (save 20% off regular rate)
-2nd added (save 40% off regular rate)
Membership Perks
10%
 10% off parties and merchandise
– Free
Mudman Training
OCR Boot Camp sessions
– Exclusive obstacle race discounts
We are conveniently located in central Long Island across the street from the Tanger Outlets Shopping Center in Deer Park NY, and only about 3 miles from either the L.I.E., Southern State or Sagtikos Parkways.
Email: ObstacleAthletics@gmail.com
Phone: 631-OBSTCLE (627-8253)
770 Grand Blvd #4
Deer Park NY 11729
Something is wrong.

Instagram token error.